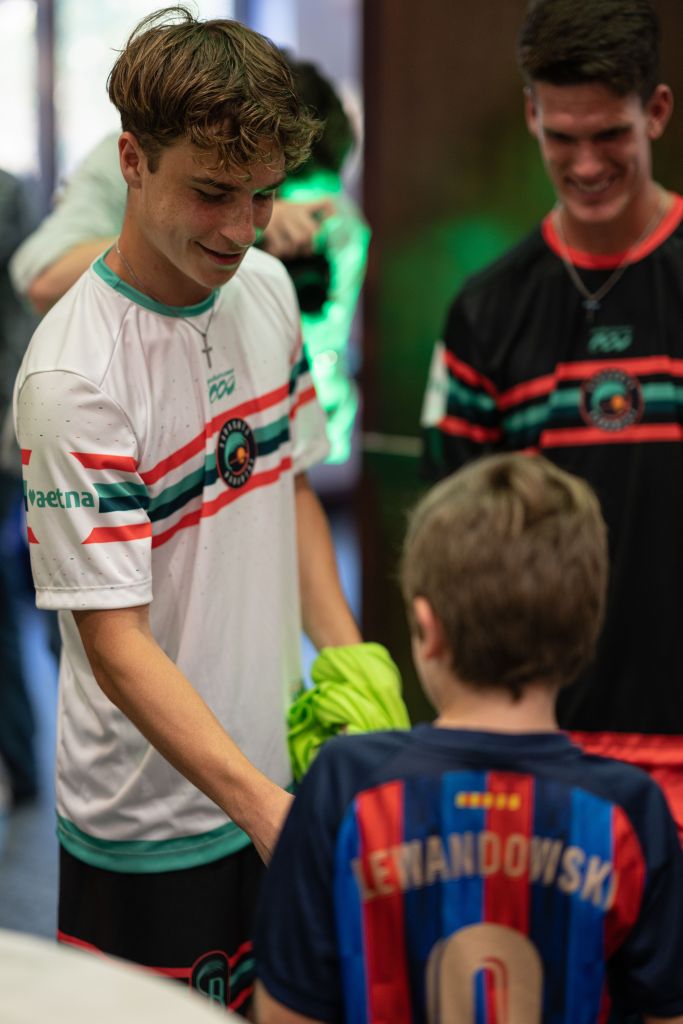 SARASOTA, FL (May 16, 2023) – Sarasota Paradise today announced an agreement with insurance provider, Aetna. The two-year deal will see Aetna become The Official Health Insurance Provider for the organization. As a Diamond Elite Partner, the Aetna logo will be displayed on the sleeve of Sarasota Paradise's jerseys. Additionally, the Aetna brand will be prominently featured in Sarasota Paradise broadcasts, promotions, and in-stadium signage.
"One of our core beliefs is that working together to improve the lives of those around us is a key component for sustainable success. Having an outstanding partner such as Aetna allows us to provide more value to our community and make a difference on our path to pro." says
Marcus Walfridson, Founder of Sarasota Paradise.

ABOUT AETNA
Aetna, a CVS Health business, serves an estimated 34 million people with information and resources to help them make better informed decisions about their health care. Aetna offers a broad range of traditional, voluntary and consumer-directed health insurance products and
related services, including medical, pharmacy, dental and behavioral health plans, and medical management capabilities, Medicaid health care management services, workers' compensation administrative services and health information technology products and services. Aetna's customers include employer groups, individuals, college students, part-time and hourly workers, health plans, health care providers, governmental units, government-sponsored plans, labor groups and expatriates. For more information, visit www.aetna.com.

ABOUT SARASOTA PARADISE
Sarasota Paradise is a USL League 2 team that will be taking the field for its inaugural season May of 2023. The team's six home games will be on Saturday's at 7:30 PM at Sarasota High School. The organization is dedicated to bringing high-level soccer to Sarasota and the surrounding community. To see ticket options, look at the schedule, or for more information click here. Sarasota Paradise is owned and operated by Audigr Group Inc.