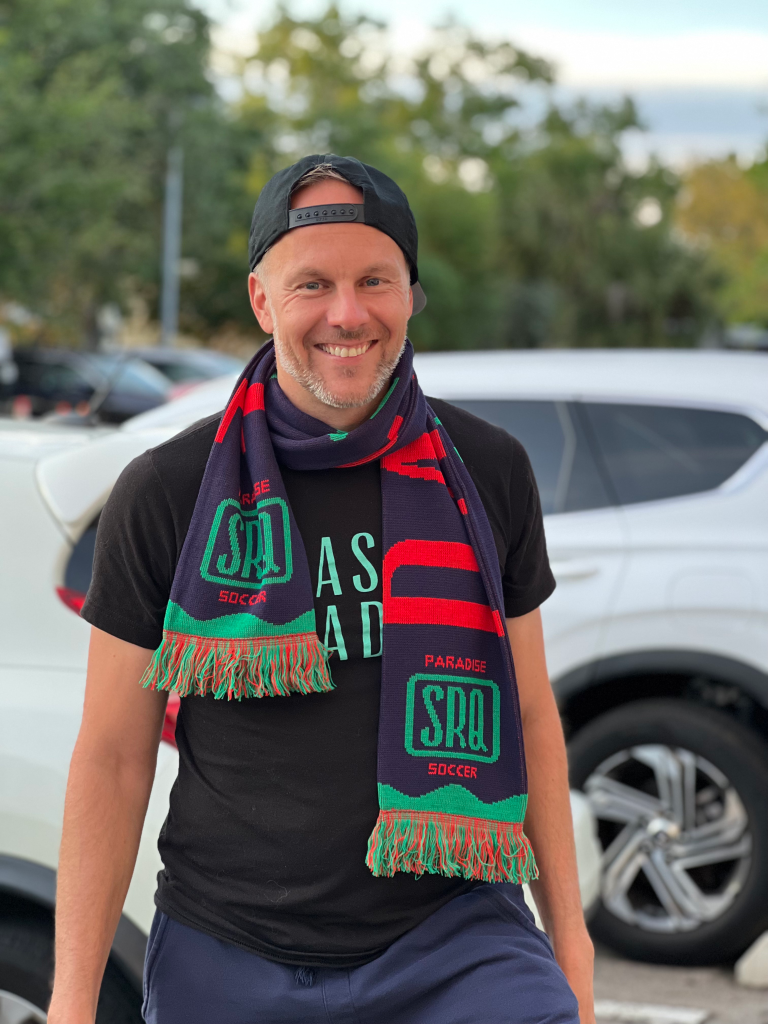 Update from Paradise,
Excitement is spreading through our ranks as the season inches closer every day. In less than three weeks your Sarasota Paradise will kick off it's first ever season!
April has been frantic with lots of events where our amazing Paradise staff has introduced thousands of people to what we are doing. It's not easy in today's age to break through all the noise and into people's hearts. But if there's someone who can, it's the amazing people we have helping out.
One of our biggest challenges has been to secure a training field during the summer, an issue foreign to everyone except soccer people in our county. We're happy to have solved the problem and look forward to a great season. Currently, we are contacting youth clubs in the area to coordinate a couple of training sessions at their facilities. We want our players to be role models for all the young, talented players coming up – which means we need to be visible and go out and meet them!
There's a couple of big dates on the calendar for this upcoming month of May. We start off with out first ever training session on May 9th, 8:30 AM at Robert Taylor Community Center. You are more than welcome to come by and see our team on the field for the first time.
May 10th is our Meet the Team & Jersey Reveal Launch event at our friends Gold Coast Eagle Distributing. The event starts at 6 PM and our incredibly beautiful jerseys will be presented by our players. You will have a chance to chat with players, coaches, and staff about the upcoming season.
Finally, our season opener will be played away at Miami AC on May 20th. Our team will be riding safely with Dolphin Transportation to all away games this season. If you want to make your way to Miami, let us know and I will personally make sure you get a ticket to the game.
This is the time when excitement turns to action. Without your support as fans, season ticket holders, and partners we are nothing.
Looking forward to seeing you at our first ever home game on June 3rd!
Marcus Walfridson
Founder
PS: Get your season ticket now: sarasotaparadise.us